Whether you call it coconut cake or haupia cake or coconut-haupia cake, all you need to know is that Hawaii loves these cakes. Here's where to find the best of the bunch.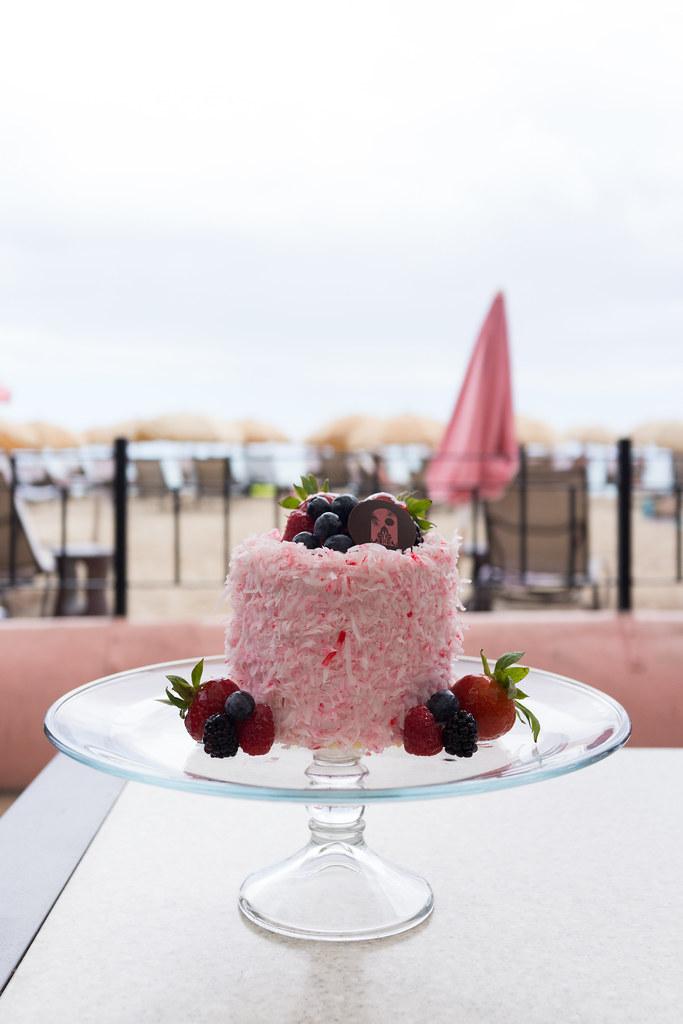 Coconut cakes in Hawaii are EXCEPTIONAL.
Sometimes they're called coconut cakes, sometimes they're called haupia cakes. To make things even more confusing, you'll also see the name coconut-haupia cakes. They're all pretty much the same thing. Haupia is a Hawaiian coconut pudding/custard. So if you make a coconut custard for your cake, it's technically also a haupia cake. But let's not get bogged down with these details. Point is, order the cake. Eat the cake. They are so good! Coconut haupia cakes are made of three main parts:
Cake – typically a vanilla sponge cake.
Filling – either a coconut or haupia pastry cream or custard.
Frosting – no heavy sugary frosting. Only the light, lush, whipped cream type frosting.
Best Spots for Coconut Haupia Cake
Spend enough time in Hawaii and you'll see coconut haupia cakes all over the island. From hotels to fancy restaurants and local bakeries, there is no shortage. But if you're going to eat them, might as well eat the tastiest ones, yes? These are the best spots….