[This post was originally published July 30, 2019. It was updated November 17, 2019 to include a step-by-step photo recipe on how to make Lau Lau at home.]
Lau lau is a Hawaiian dish made of pork and butterfish wrapped in lu'au leaves and ti leaves. Lau lau is steamed and eaten with rice and poi. It's a real treat!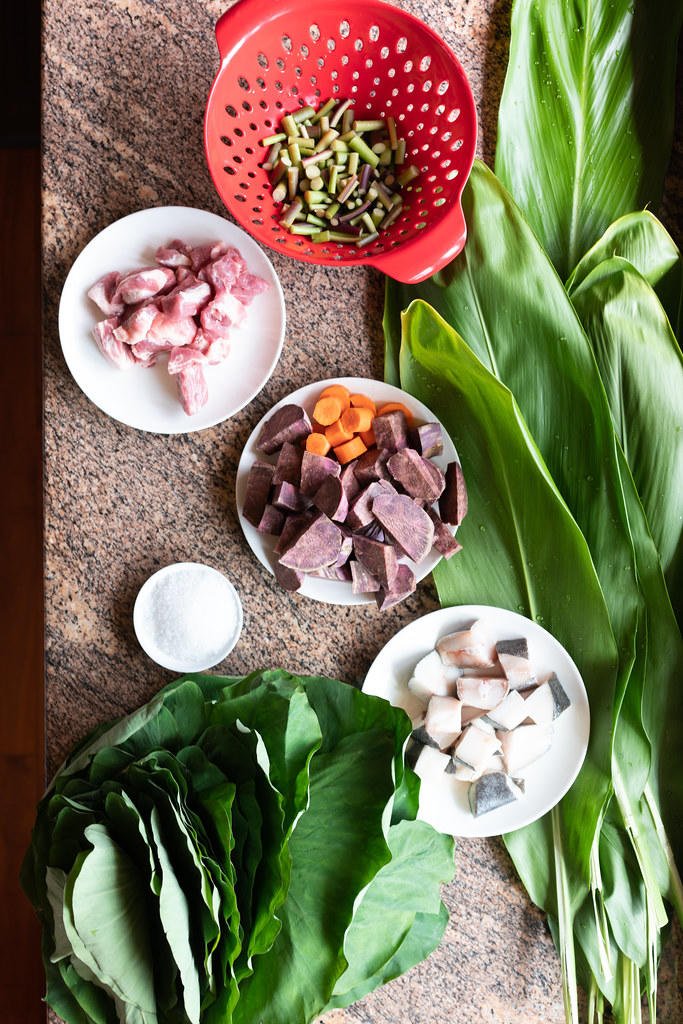 Making lau lau at home! Recipe towards bottom of the post.
It doesn't look like much, but lau lau is one of my favorite Hawaiian dishes….