Honolulu has many great dim sum options. From Jade Dynasty to Legend Seafood, Tai Pan, and Tim Ho Wan Waikiki, these are the restaurants we love to visit for dim sum.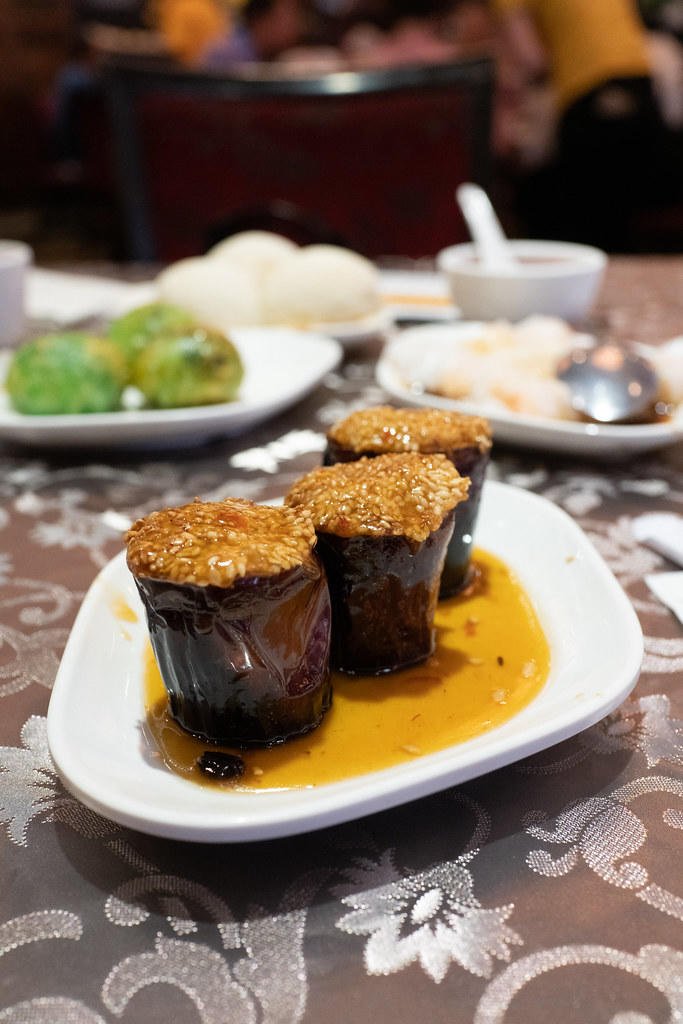 Sesame shrimp mousse and eggplant at Jade Dynasty
Going for dim sum (aka yum cha) is a popular thing to do in Honolulu….