Maui has a ton of great food if you know where to eat! The abundance of fresh fish and meats, fruits, and vegetables make Maui a true eating paradise. From the fancy fine dining to local restaurants and the most wonderful desserts on the island, here are the best restaurants in Maui.
Welcome to Maui! Whether you're a first time visitor, seasoned return traveler, or a local looking for onolicious eating ideas, you've come to the right place.
This list includes fancy Maui restaurant, casual restaurants, takeout shops, and even doughnuts and fresh mochi!
A few notes:
These are place I wholeheartedly recommend to friends and family visiting Maui. Some have been open for a very long time and some are new.
This list is diverse so no matter your budget or craving, there will be something to satisfy.
I update this list quarterly so it will always be current.
P.S. Heading to other islands after Maui? Make sure to check out our Honolulu and Waikiki guides.
The name says it all. It's all about the noodles at Star Noodle! Lucky because we love noodles in all shapes and forms in Hawaii. Star Noodle recently moved to a new location in Lahaina with outdoor seating. Make reservations in advance.

We like the ahi-avocado, hapa ramen, local saimin, *pohole salad, the sashimi salad and any raw fish dish, Singapore noodles, and garlic noodles. It's special enough to feel like a real night out, and casual enough to roll up in slippers.

*Pohole which is edible fiddlehead fern. If you haven't tried it yet, please do so! You can pretty much only find this dish in Hawaii.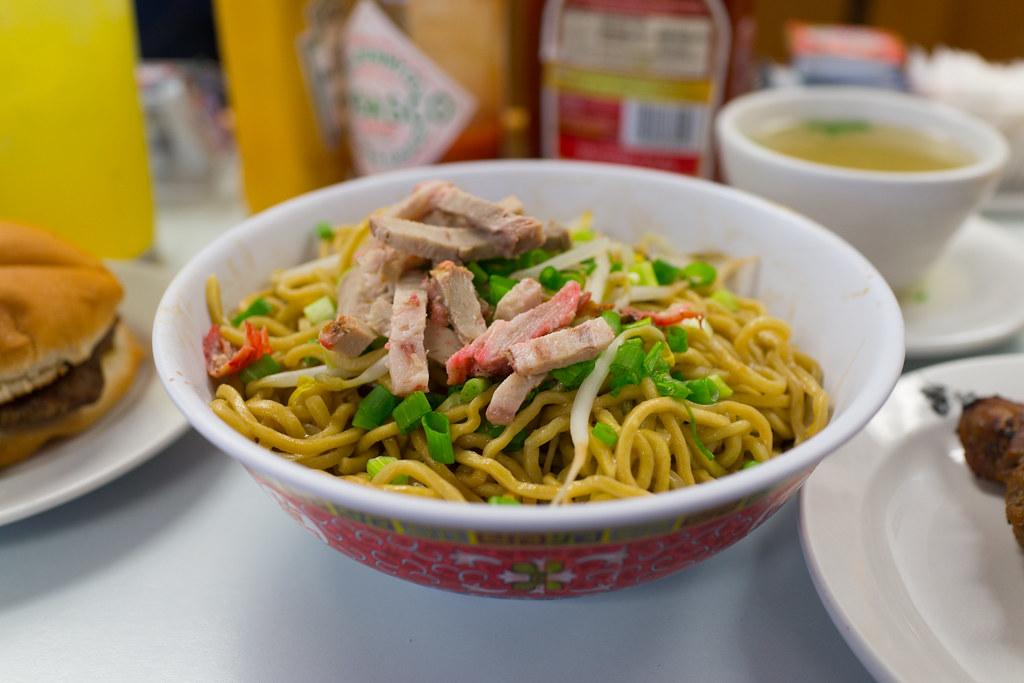 Lineage is must visit! Everyone was so excited when they first opened in 2018 because the Wailea area is known mostly for the fancy (definitely gorgeous) hotels. There are so many great dishes on the menu and the portions are generous. We like to come with friends and share a lot.

We love the Korean fried chicken and daily fish with black bean sauce. The black pepper crab fried rice and crisp noodles are a must. Everything is big, shareable and fun. And most importantly, delicious!
Go to Leoda's for the pies. Pies galore! I'm partial to the lush banana cream pie and the chocolate haupia pie. If you haven't had the layered chocolate and haupia combination before, please try that. It is a Hawaii classic!

The coconut cream pie is also very wonderful. And oh boy, the graham cracker crust. Don't forget about the chocolate macadamia nut pie. Basically if the word cream is in pie name or if the pie has local fruits and/or nuts, you can't go wrong.

If you happen to be there during lunch hours, the sandwiches (seared ahi and avocado-cucumber are tasty), but the gorgeous pies are the star of the show.
Koiso Sushi Bar
Koiso a tiny (15 seats max) and very unassuming sushi bar in Kihei. Reservations are a required, and be prepared to reserve about a month or two in advance. You also might have to call a few times or you might get lucky with a last minute cancellation.

It's simple, homey, and delicious. Order the sushi omakase and enjoy a very tasty and satisfying evening. Quality sushi but without pretension. In addition to the sushi, also try the crab sunomono, abalone, and ankimo (monkfish liver).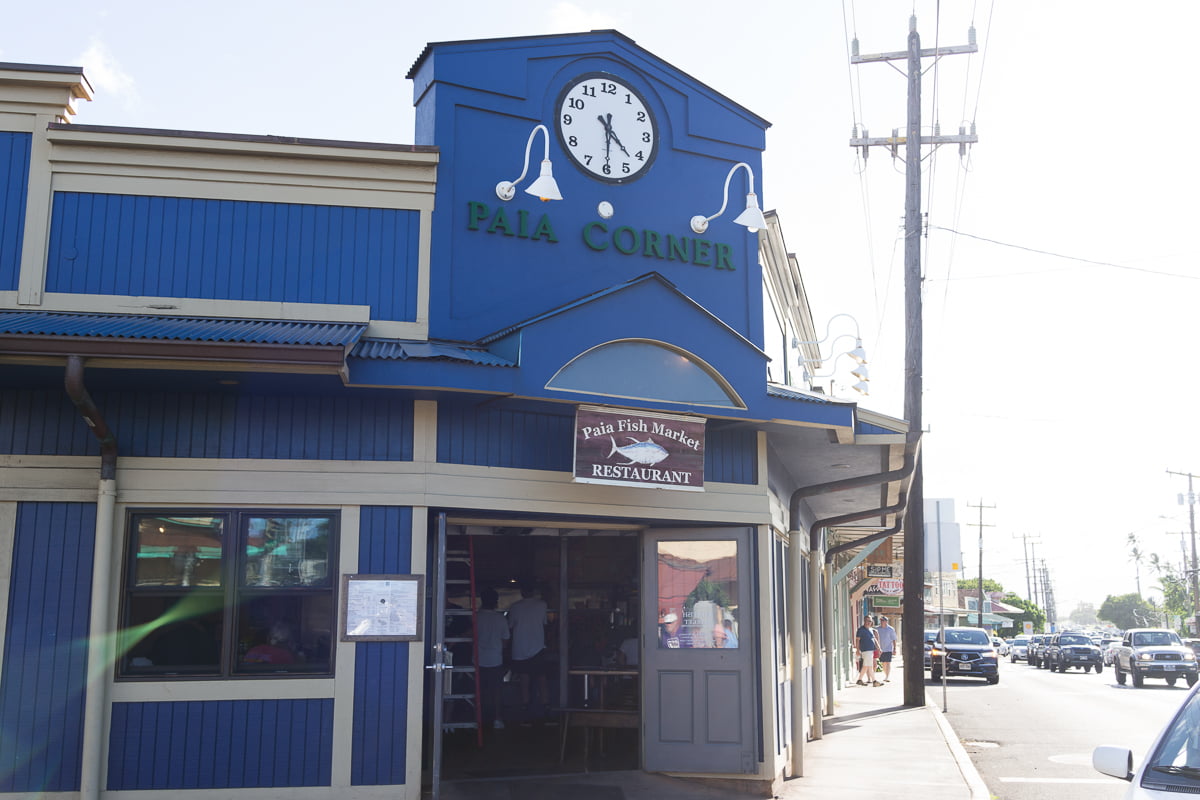 Paia Fish Market has three locations on Maui and one on Oahu. We usually visit the Paia location which has been open since 1989. Order at the counter and seat yourself. If you love fresh fish that's prepared simply, you'll be super happy here. Pick a fish from options that include mahi mahi, ono, ahi, and more.

Then pick a cooking style, either grilled, sautéed, Cajun style, or blackened. Pick a side dish like Cajun rice, home fries, french fries, or rice and home potatoes. I always pick the last option of rice and home potatoes...it's so local, we love our rice and all carbs in Hawaii. Then they cook it, and you eat it! So simple, so good, super fresh.
Ka'ana Kitchen is located at the Andaz Maui. It's a hotel restaurant, and it's an excellent one. The focus is on local ingredients treated with fine dining flair. We love the ahi tataki which comes with lilikoi (passion fruit) and burrata.

The signature watermelon salad is always on the menu, a refreshing classic with feta (from the Big Island!) and li hing mui dressing. The daily fresh fish is served with pork belly chorizo. Don't skip the rum cream chocolate cake for dessert. Come early, enjoy one of those insane Maui sunsets and a stroll around the hotel before dinner.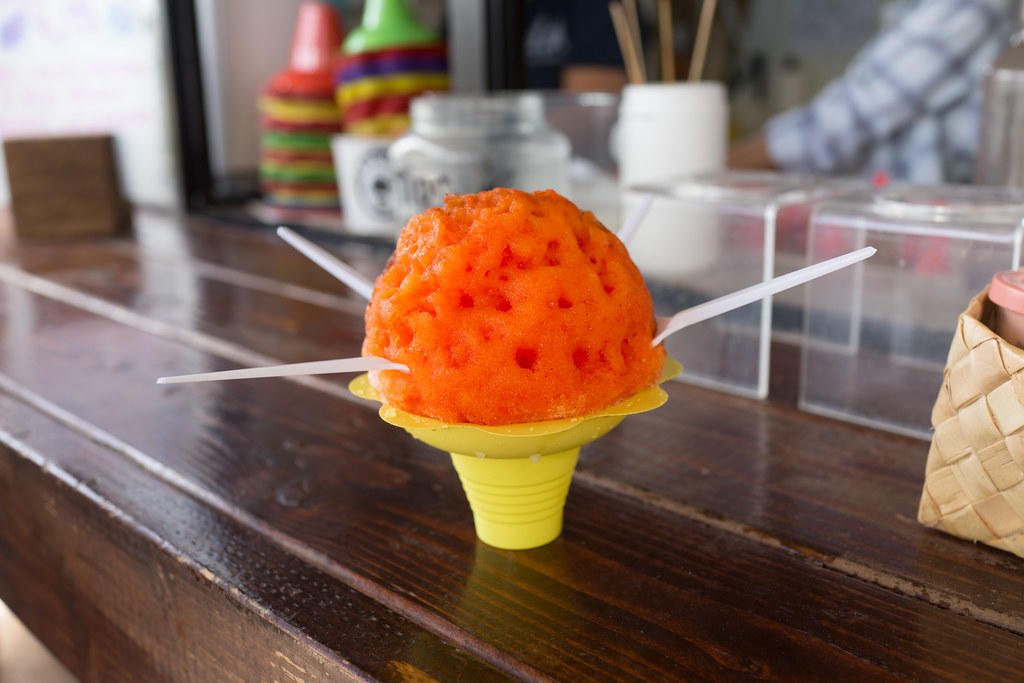 In Hawaii we call it shave ice (not shaved ice). Ululani's has locations all over Maui, so just visit the location nearest you. There are so many flavors on the menu. Think mango! Lilkoi (passion fruit)! Root beer! My three favorites are pickled mango, wet lemon peel, and lychee.

You can also add a scoop of ice cream which will be tucked under the shave ice. It's like a little delicious surprise at the end. They have all the classic shave ice toppings like snow cap (aka sweetened condensed milk), fresh mochi, and li hing mui powder.

Check out our ultimate Hawaii Shave Ice Guide.