We love mochi in Hawaii! Hawaii's local style mochi is fun, casual, and loved by all. From chichi dango to fresh strawbery mochi and even peanut butter mochi, mochi in Hawaii is amazing and onolicious. Here are the best spots.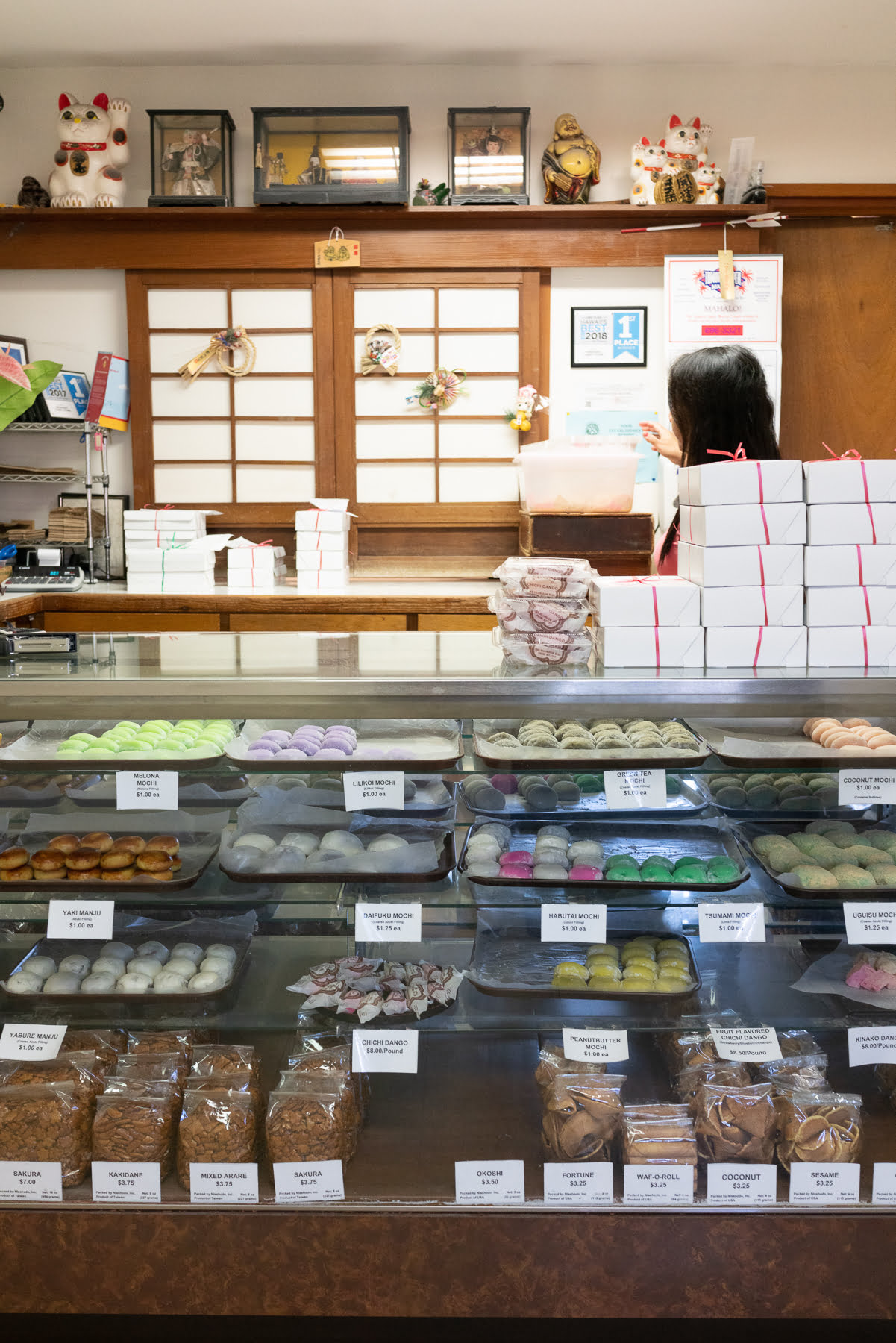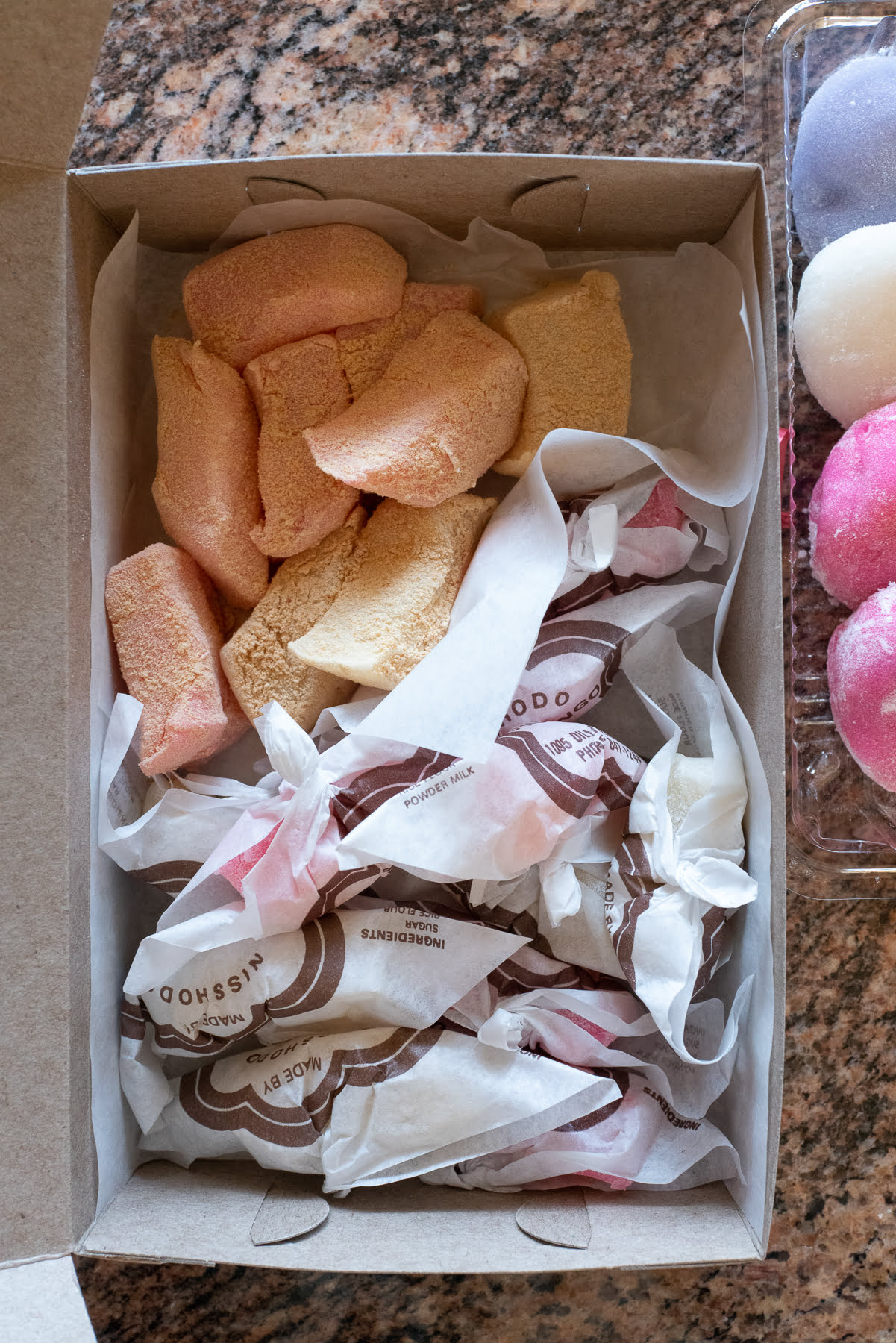 Nisshodo has been around for generations and they are most famous for chichi dango (pictured above). It is so delicious and you must try it. Chichi dango is an unfilled mochi. The mochi is cut into rectangular pieces and served plain or dusted in kinako (roasted soybean) powder.
All the other mochi at Nisshodo is sold by the piece but chichi dango is sold by the pound. Get a half pound each of the plain and the kinako chichi dango and you will be very pleased.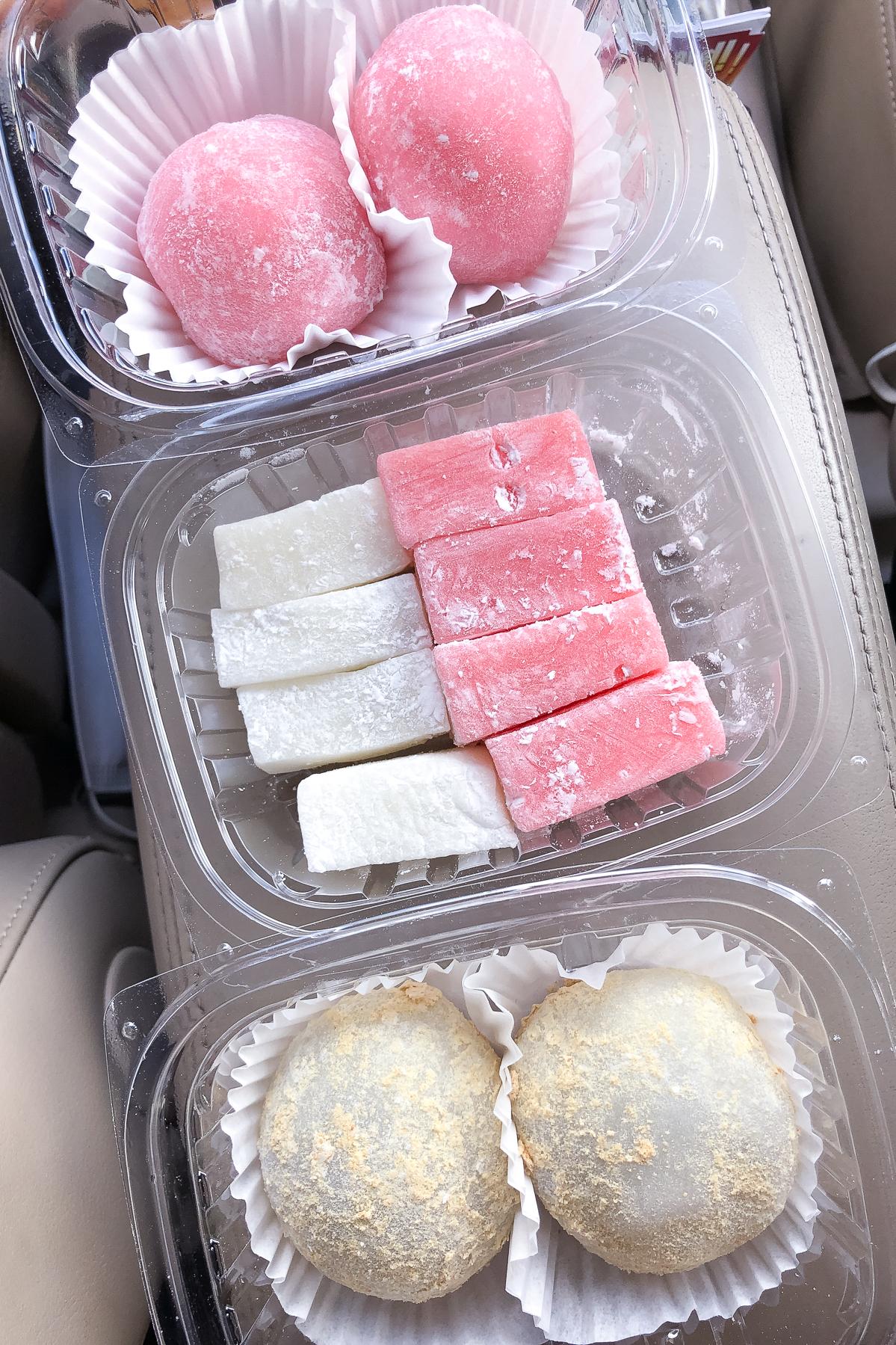 Fujiya is super neat. They used to be in another location in Kalihi but recently moved to a new space (with easy parking) in McCully.
Fujiya is popular for two main things: mochi and senbei. I'll cover senbei (did you know fortune cookies were based off senbei?) in more detail on another post, but make sure to pick up a bag of senbei while you're here. They come in multiple flavors and I like the assortment set.
As for the mochi, get a box of the chichi dango! They come in plain and haupia flavor and you can get half-half boxes. We are crazy about chichi dango. I can't imagine life without chichi dango. Fujiya's chichi dango is different from Nisshodo's chichi dango. You need to eat Fujiya's slightly chilled/cool. Nisshodo's is to be eaten at room temperature. They are both excellent.
Fujiya also has great fresh fruit mochi sold in pairs. We usually get the fresh strawberry and fresh lychee mochi. They even have fresh banana with peanut butter (and a little bit of red azuki bean) mochi!
See all the details you need to know about Fujiya Hawaii here.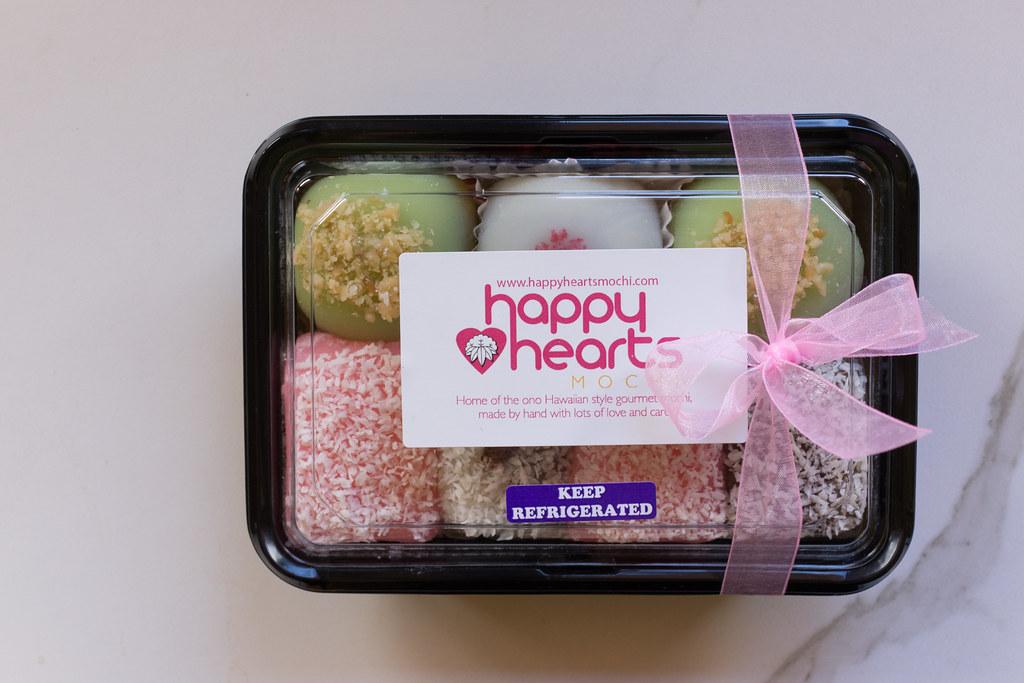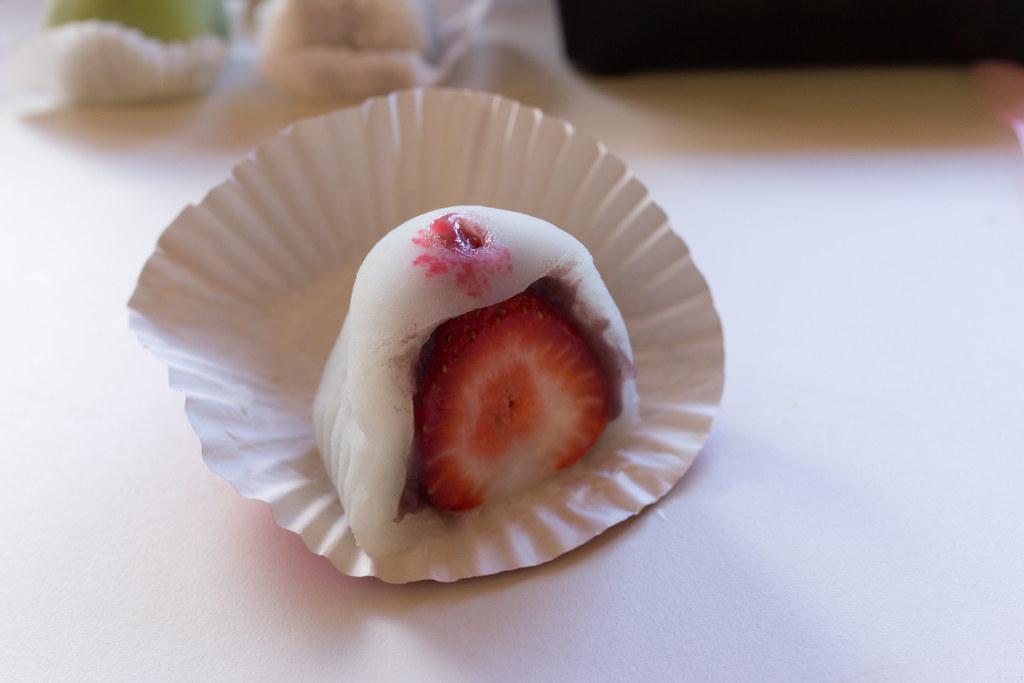 Izu's Mochi (Oahu)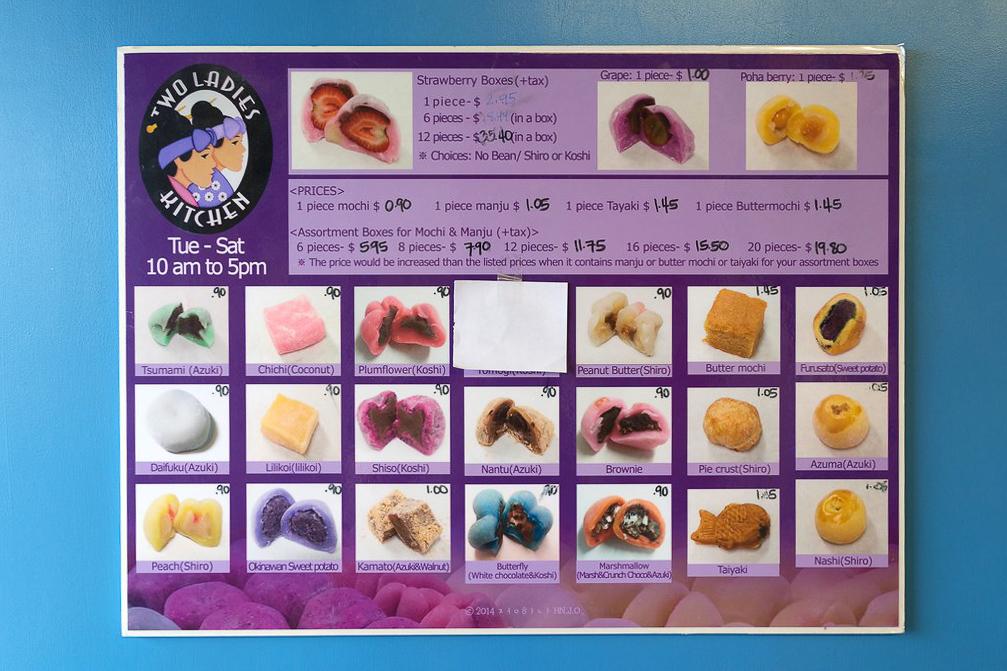 Two Ladies Kitchen is one of my favorite places to visit on the Big Island. It is super famous so might have already heard about it. It's located in Hilo and you must visit when you come to Hawaii! They are closed on Mondays and Sunday so plan accordingly.
If you have your heart set on fresh strawberry mochi (which you should), it is best to pre-order those the day before because they definitely run out. They also make different types of fresh fruit mochi including fresh grape mochi and fresh poha berry (gooseberry) mochi.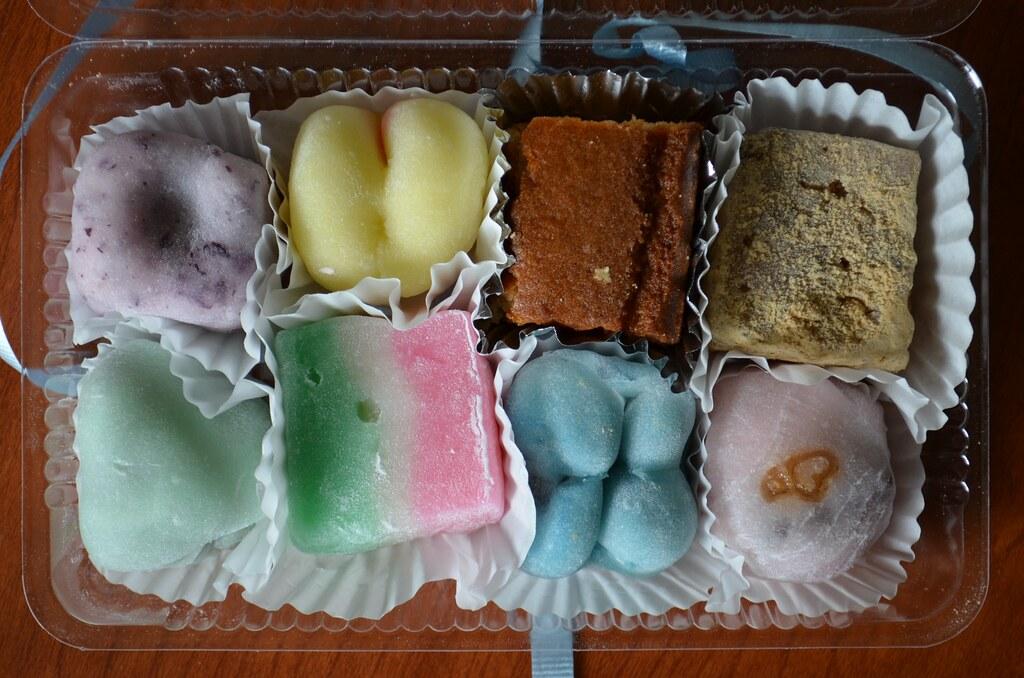 The Two Ladies mochi menu is big and colorful! If you've got a good appetite (or a friend to share with), the most fun thing to do is order one of everything.
From filled mochi to the fresh fruit mochi, no filling mochi (like chichi dango and kamato mochi) and a super good butter mochi, there is so much to try here. They even make manju. You'll be very happy getting one of everything, and it's a neat look at the variety of local mochi flavors.
See all the details you need to know about Two Ladies Kitchen here.
P.S. What About Butter Mochi?
Butter mochi is its' own category of mochi. It doesn't really fall under "regular" mochi because it's more like a cross between cake and mochi.
Two Ladies Kitchen is the only local mochi store I know that includes butter mochi along with all the regular mochi. To find butter mochi in Hawaii, check a bakery, local market, or your friend's house (because making butter mochi at home is a very common). Visit our Butter Mochi post to learn more about butter mochi, where to buy it, and how to make it ^_^