Hawaii-Style Teriyaki Sauce is easy to make. You only need 3 ingredients: soy sauce, sugar, and ginger. Use this sauce as a marinade or glaze.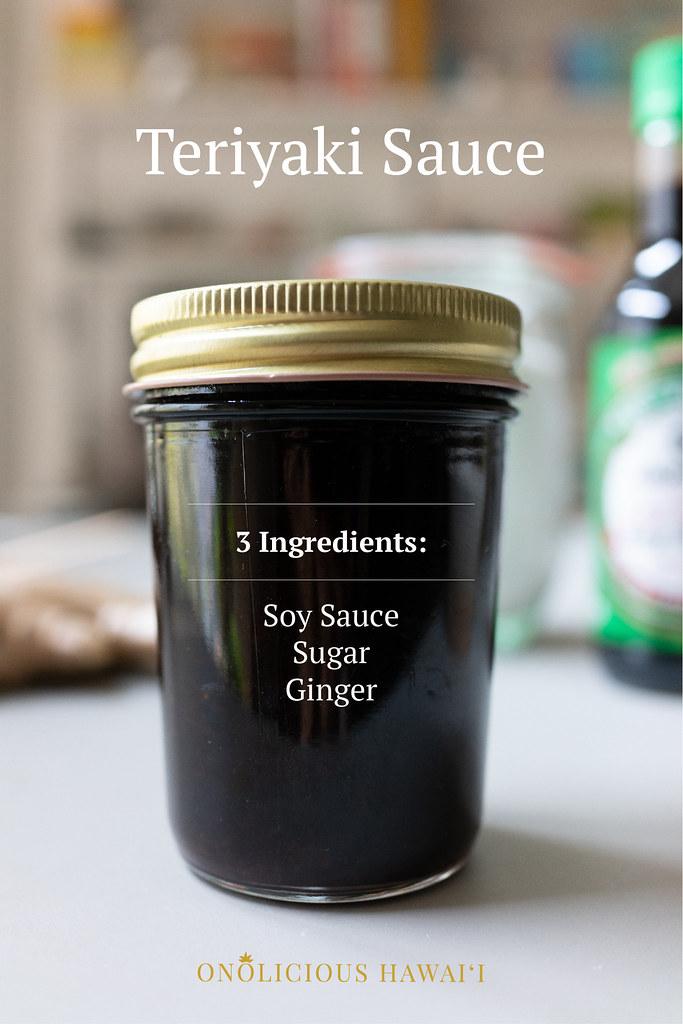 What Is Teriyaki Sauce?
The word Teriyaki refers to a Japanese cooking method:
Teri = glaze
Yaki = grill, broil, or pan-fry
Teriyaki Sauce is the savory seasoning sauce that is used while using this cooking method. In Hawaii, this sauce is made from soy sauce, sugar, and ginger.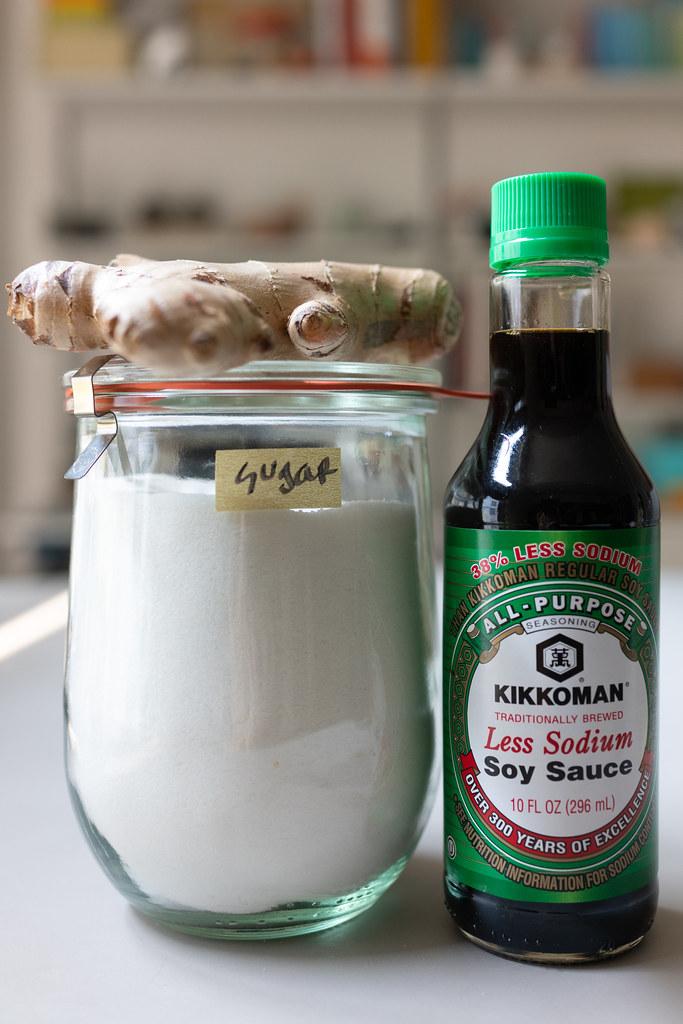 Hawaiian Teriyaki Sauce
The teriyaki sauce we eat in Hawaii is different from traditional Japanese teriyaki sauce.
Japanese teriyaki sauce:
soy sauce, sugar, sake, and mirin
Hawaii's teriyaki sauce:
soy sauce, sugar, and ginger
(Worth nothing the Hawaii version is easier to make with basic pantry items.)
The Japanese brought teriyaki sauce to Hawaii in the 19th century, during our sugar plantation era. Like all the ethnic groups that came to Hawaii (including Chinese, Filipino, etc), the food of each culture was embraced and adapted to local tastes over many years.
Mirin was replaced with sugar (likely because Hawaii was growing so much sugarcane at the time). Sake was omitted, to make the sauce more affordable and accessible. Ginger was added, often along with garlic. Many people say ginger and garlic were both influences from the local Chinese population.
Basically, all the food got Hawaii-ized. This explains how pork hash came from shumai and manapua has roots in char siu bao. Local teriyaki sauce is an evolution of Japanese teriyaki sauce.
Teriyaki Sauce Basics
Teriyaki sauce is so easy to make. All you do is combine equal parts soy sauce and sugar in a pot.
Add a bunch of grated (or very finely chopped) ginger. Stir and bring to a boil. Them simmer for a bit. Let cool, and it's ready to use!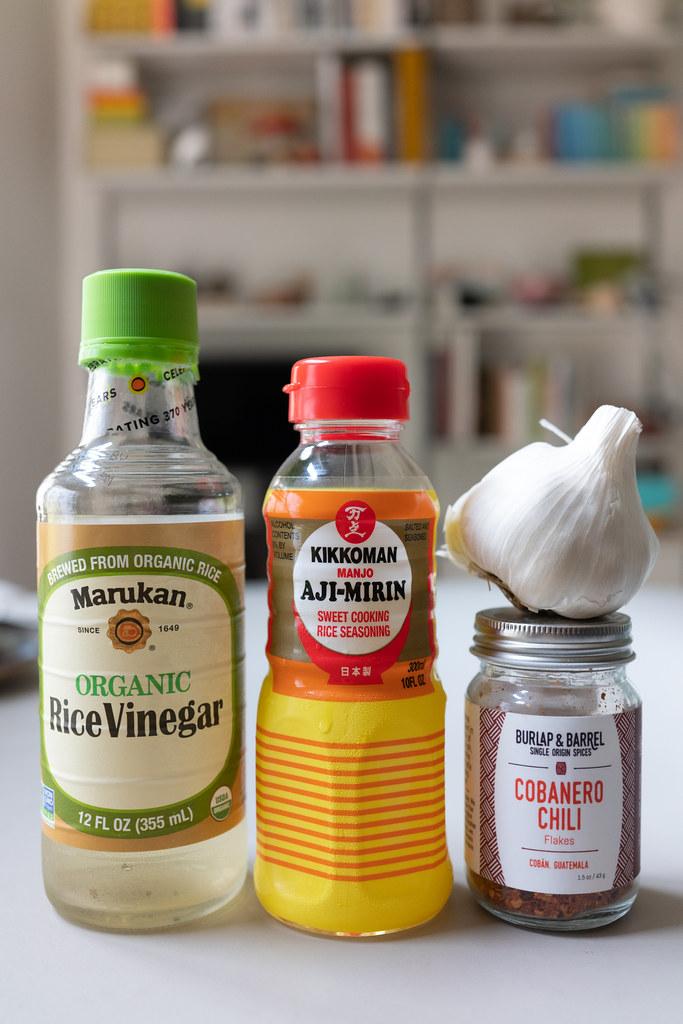 Teriyaki Sauce Additions
The basic teriyaki sauce is: soy sauce, sugar, and ginger. That's all you need.
But! If you have a full pantry, there are many other ingredients you can add to the mix. Stick with the original recipe at the bottom of this post, and then add in a splash of these liquid options:
Sake
Rice vinegar (can also use white vinegar, but I prefer rice vinegar)
You can also include both these ingredients:
And if you have brown sugar on hand:
Replace some of the white sugar with brown sugar
Feel free to experiment and make your signature teriyaki sauce. As long as you start from the classic recipe, the possibilities are endless!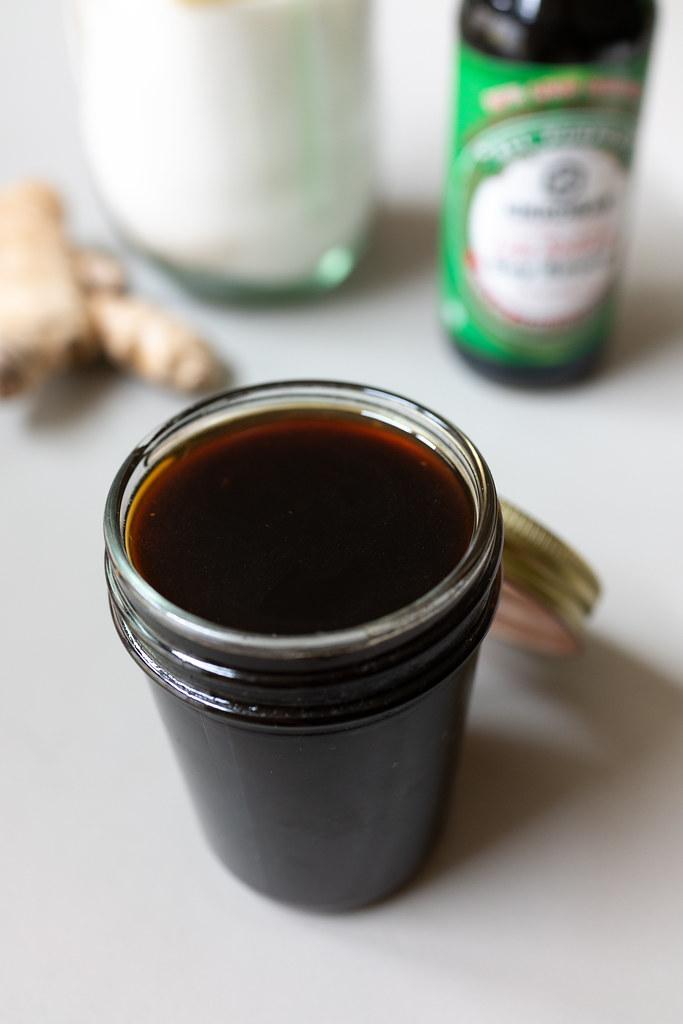 How To Use Teriyaki Sauce?
There are two main ways to use teriyaki sauce:
Marinade
Use teriyaki sauce as a marinade. The sauce is a thin liquid and can be easily used to marinate everything from chicken thighs (which we then love to grill), tofu, pork, and fish...all kinds fish!
Glaze
Use teriyaki sauce as a glaze. Because the sauce is a thin liquid, you'll need to thicken it a bit before using it as a glaze. How do you do this? Easy!
Glaze Method 1
Method one is the "lazy glaze" style. Just cook the sauce over medium heat until it reduces, and become thicker. Only downside to this method is that the glaze gets really salty (but some people like it that way).
Glaze Method 2
Method two is the cornstarch method. Mix a spoonful of cornstarch with a little water. Make sure the cornstarch is dissolved and then pour that mixture into the teriyaki sauce (which should be warming up in a saucepan). Bring to a boil, and then simmer. The cornstarch-water mixture helps thicken the sauce so you can pour it over basically everything...teriyaki meatballs, anyone?
Buying Teriyaki Sauce
Because teriyaki sauce is SO easy to make, we rarely bother buying it. But! Buying teriyaki sauce is an option and no one will judge. These are two popular Hawaii teriyaki sauce brands you can buy online:
When you visit Hawaii, make sure to check out our local supermarkets and drugstores like Longs Drugs, Whole Foods Hawaii, and Costco Hawaii. Even though these stores are national brands (Longs Drugs is owned by CVS), they all do an excellent job of catering to local tastes. Browse the condiment aisles and you'll see many different teriyaki sauce options. It's pretty neat ^_^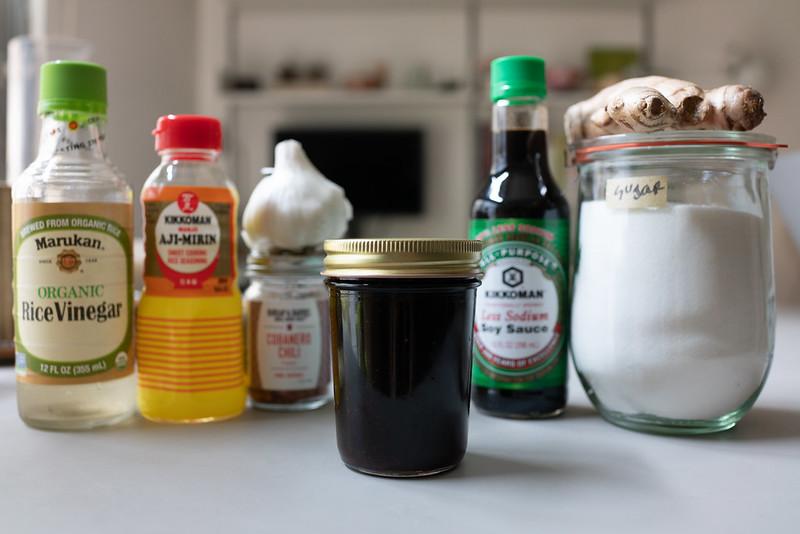 Common Questions
Hawaiian Teriyaki Sauce Recipe
See below and enjoy ^_^