We love good snacks in Hawaii. From Hawaiian Hurricane Popcorn to Li Hing Mui Gummy bears, these are the best Hawaii snacks you can order online.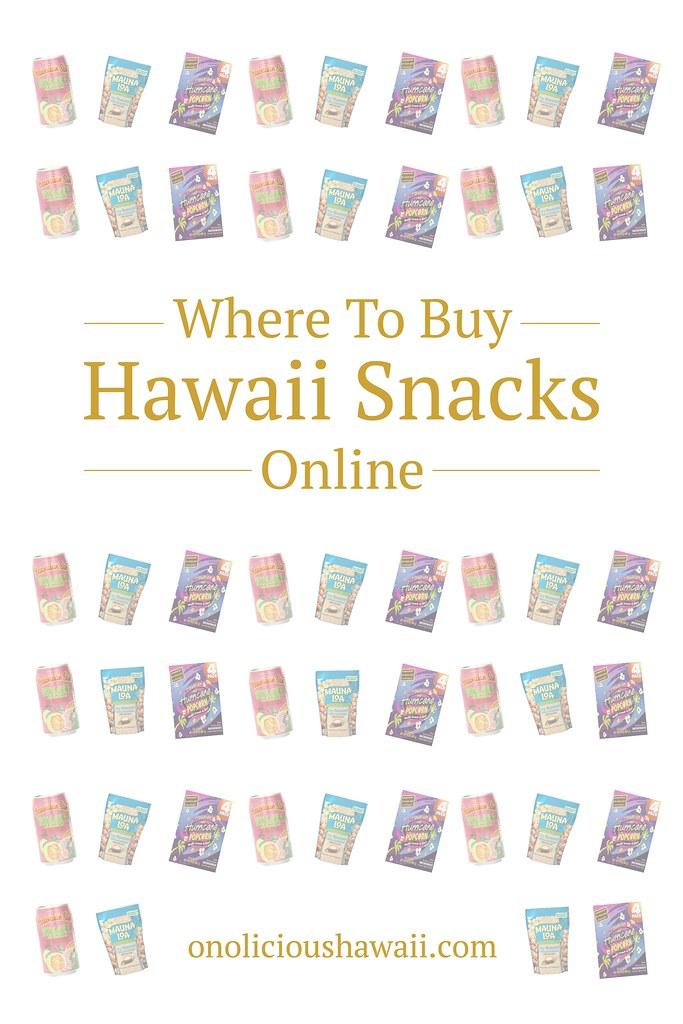 Snacks In Hawaii
Snacks are a big thing in Hawaii.
As kids in elementary school, different friends were known for different snacks. I knew that when we went to Victor's house, we'd snack on li hing mui sour gummy belts. Kristen's house was rich with mochi crunch. If we visited Laura's house, we'd make giant bowls of hurricane popcorn (devoured in front of the television).
You can buy snacks everywhere in Hawaii. From local crack seed stores to bigger places like Long Drugs, Costco Hawaii, and 7-Eleven Hawaii...snacks are everywhere you look.
These snacks are iconic to Hawaii and often found only in Hawaii. They are one of the many things that make Hawaii unique.
Luckily we can now buy many of them online!
Hawaii Snacks You Can Buy Online
Bonus: Full post about Hawaiian Hurricane Popcorn in Hawaii here.
Bonus: Full post about Furikake Chex Mix (including recipe!) here.
Bonus: Learn all about Hawaii's obsession with Li Hing Mui here and get the recipe for making li hing mui gummy bears at home here.
Bonus: Full post about POG Juice (including recipe) here.