Travaasa Hana is a tranquil resort located in Hana, Maui. With cottages in place of traditional hotel rooms, it's remote and relaxing, unlike any other hotel on the island.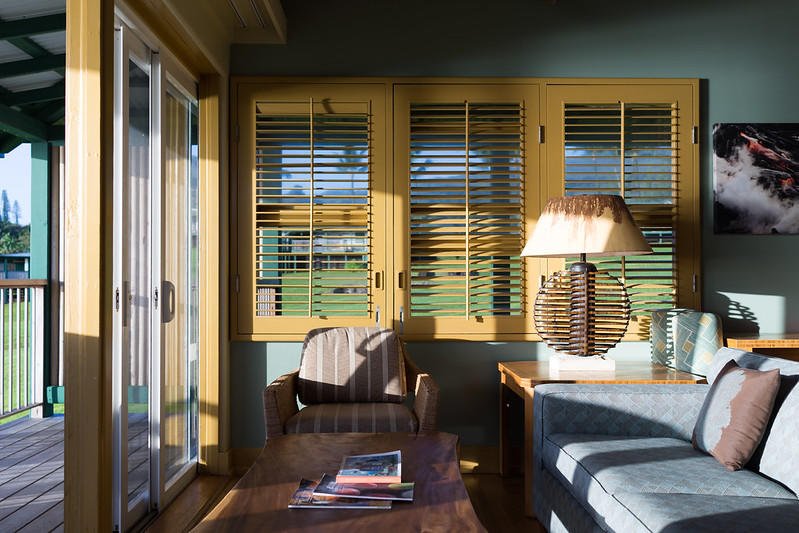 Our cottage at Travaasa Hana
We are here to unplug and relax 🙂
Maui has a ton of hotel options. When visiting Maui, I first decide which part of the island I want to stay on. If it's Wailea, then I focus on Wailea hotels (eg. Four Seasons, Andaz, Fairmont, Hotel Wailea, etc). If we want to be on the Lahaina or Kapalua part of the island, then I zoom in on those hotels (eg. Montage, Ritz Carlton, Sheraton, etc).
But if it's Hana? Most people don't stay overnight in Hana (they typically make day trips to Hana), so there aren't many hotel options. But there is one very special property...
What Is Travaasa Hana
Travaasa Hana is a famous hotel located near the end of Hana, Maui. The hotel is located on 69 acres of land. It's peaceful and slightly off the grid. It's a remarkably beautiful property, not necessarily for the rooms, but for the location and insanely gorgeous views (we are spoiled with beautiful views in Hawaii, but even I was like woooow when we arrived right before sunset). People come for low key, remote vacations. Bring your books and journals and prepare to relax.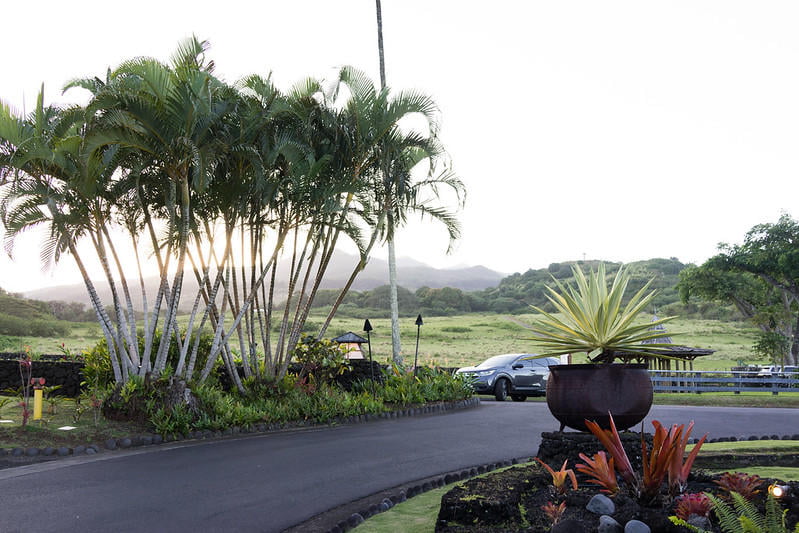 Driving into Travaasa Hana
Where Is Travaasa Hana
Hana is quiet town on the east part of Maui, and Travaasa Hana is near the end of Hana town. Just over a thousand local residents live in Hana and it is isolated (thought that's hard to believe when you're stuck in Hana traffic during peak travel season). Hana is a special and very beautiful part of our state.
The highway to Hana is a destination in itself (there are many places to stop along the way for food, photos views, etc). We'll do a separate post about Hana soon!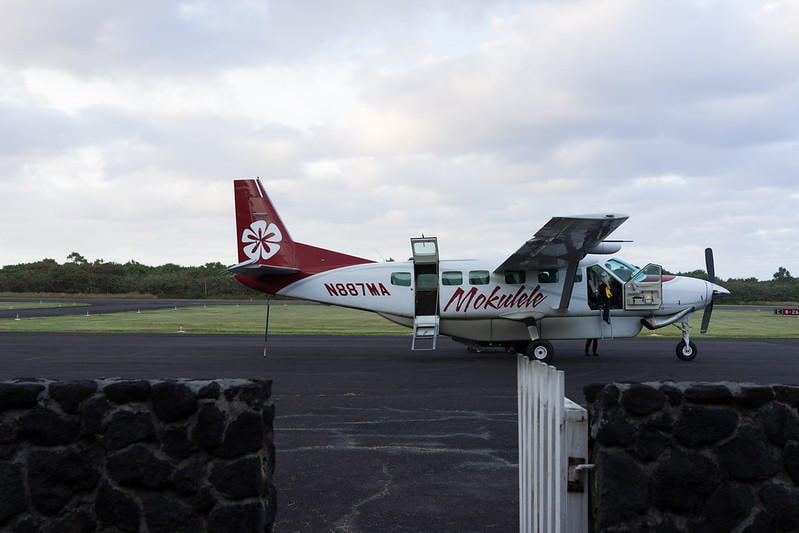 Arriving at Hana Aiport (from OGG)...only 15-minutes
How To Get To Travaasa Hana
There are two ways to get to Travaasa Hana:
First option - fly into Kahului Airport (OGG), rent a car, and then drive to the hotel. It's a 3-4 hour drive depending on traffic. The one-land road up Hana is incredibly windy and has all these crazy sharp turns (be careful if you get carsick like me 🙂 ).
Second option - fly into Kahului Airport (OGG) and then take a connecting flight to Hana Airport (HNM). The flight from OGG to HNM is just 15-minutes, but they only run that flight twice a day (early morning and late afternoon). Plan your flight arrival at OGG accordingly (or you'll find yourself sitting at the airport for many hours).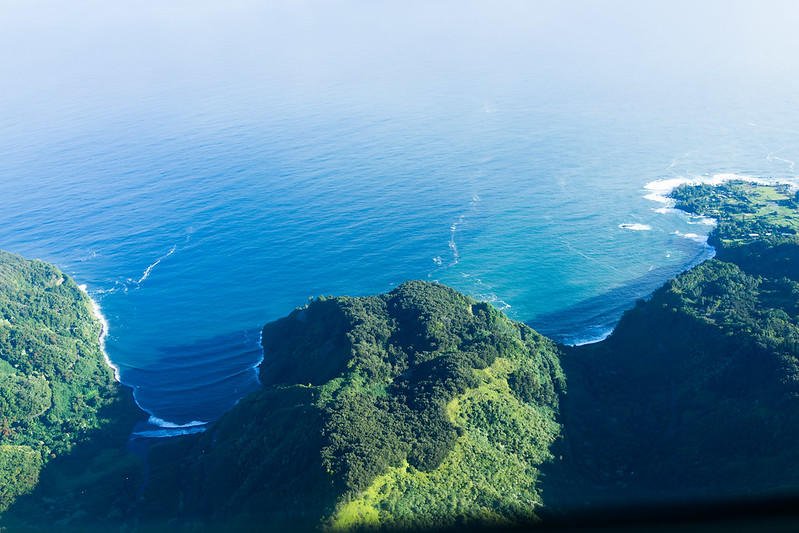 View from the 15 minute flight from OGG to Hana Airport
How Many Nights To Stay
Because it's such a trek to get to Travaasa Hana, I'd stay a minimum of two nights. Anything less would feel rushed.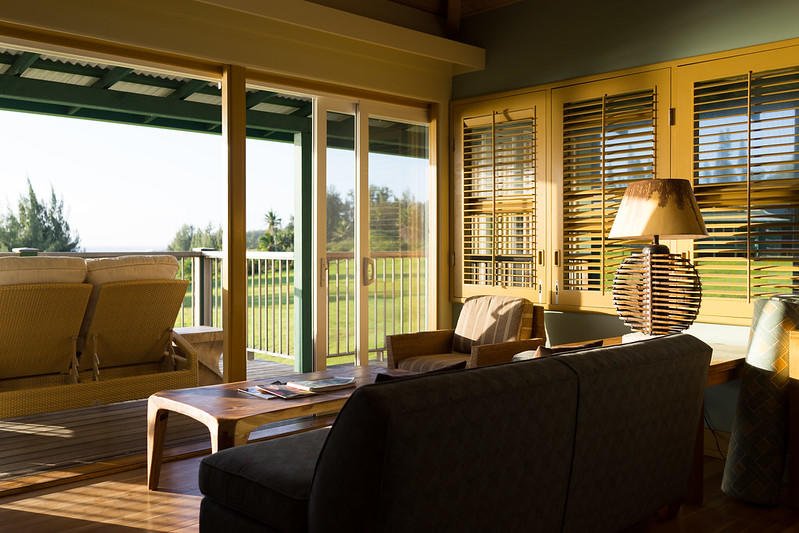 Our cottage at Travaasa Hana
Who Should Stay At Travaasa Hana
Pick this hotel if:
You want a relaxing, back to nature, unplugged type of vacation. Super tranquil. It's also great if you want to focus on yoga, meditation, etc (a popular athletic clothing brand hosted a yoga camp/retreat here a few years ago).
You want to spend the night in Hana (it's exhausting to make Hana a day trip, which is what many tourists do).
Skip this hotel if:
You're looking to make the hotel a base for exploring Maui (it takes too long to get anywhere from the property). You'll want to stay mostly on property and/or in the Hana area for the duration of your visit.
You're hoping for lots of fun and excitement. Hana is a quiet, remote town. Most places close early, and there is not much to do after sunset.
What Makes Travaasa Hana Special
The first time I stayed here, I checked into my room and texted my friend Christina right away, "the mana here is wild!"
Mana* is a Hawaiian word that refers to spiritual energy. I'm not holistic, but there's no denying the energy on the property and in Hana itself. The air feels clean and pure and there is all that open space and room. It makes you want to unplug everything and dream. Doesn't hurt that the views are also amazing.
The property is peaceful and good for relaxation. Sometimes it might feel too quiet or eerie in the evenings (not a ton of lighting when you walk back to your rooms), but that's a small quibble.
*There are certain places in Hawaii that people believe to possess mana. These places include Haleakala and Molokaʻi island.
Travaasa Hana Rooms
Instead of traditional hotel rooms, all the rooms at at Travaasa Hana are standalone cottages. They're rustic (think pretty camping lodge) with lots of windows. It feels like you're staying at a home set far apart from anything else on Maui.
FYI, there are no televisions, clocks, or air conditioning in the cottages. Depending on the weather, it can get hot and muggy. Cottages near the ocean have better views and tradewinds/cooling breezes, but will cost more.
Hawaii is nice all year round, and I'd prefer to visit off-season (when the weather is cooler) instead of during the peak summer season.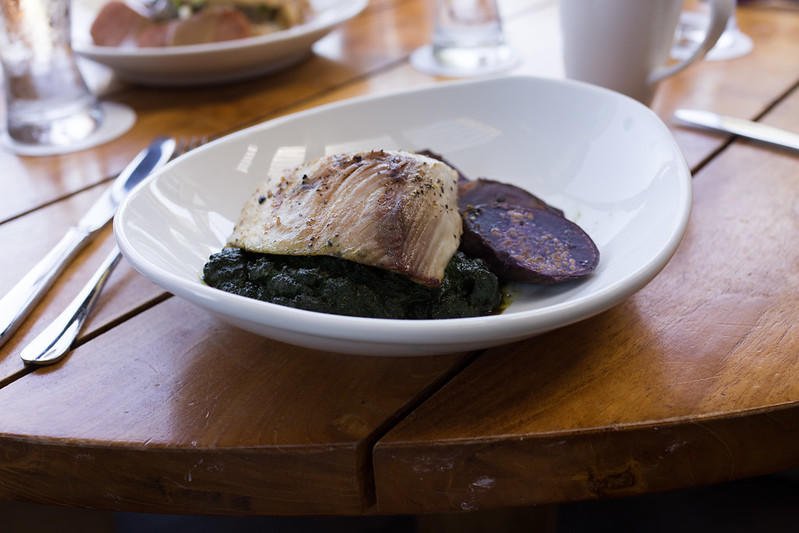 Sweet potatoes, local mahi mahi over luau stew. Everything I was craving.
Travaasa Hana Dining
The Preserve Kitchen + Bar is the main (and only) restaurant on the property and is open to hotel guests and the public. It serves breakfast, lunch, and dinner (hotel guests can order room service for any of these meals).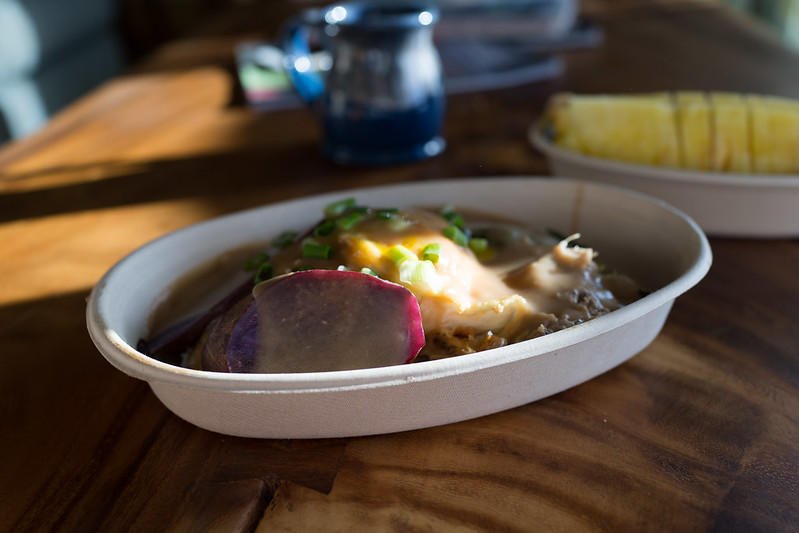 Kalua pig loco moco
They restaurant is popular for loco moco dishes...they have six kinds of loco moco on the menu! I like the one that replaces the standard hamburger patty with kalua pig, plus luau stew, and sweet potato! It has the classic rice-egg-gravy base. It's a hefty beast.
The Preserve is casual for breakfast and lunch, and is one of the fanicer (there are not many) dinner options in Hana.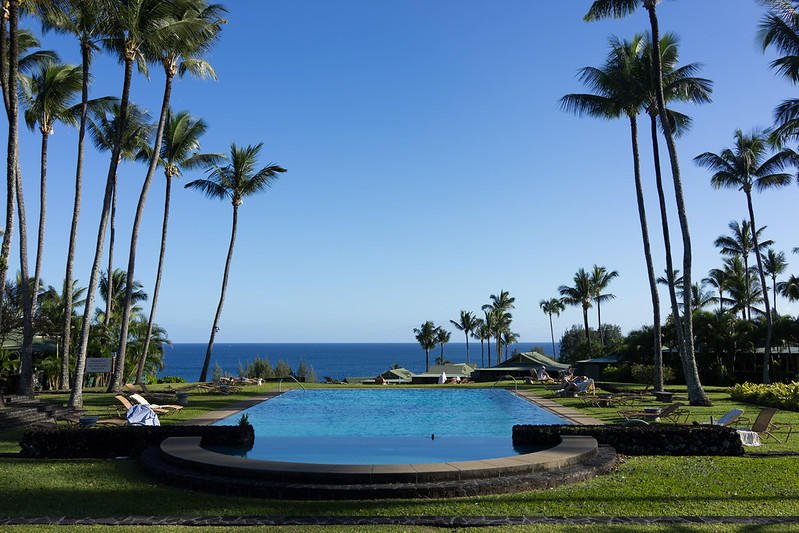 Pool area
Travaasa Hana Pool, Spa, and Fitness
Pool - There is one main outdoor pool that's usually pretty quiet.
Spa - All the classic treatments are offered, include a lomi lomi massage.
Fitness - The fitness center (one room, but it's bright and open with pretty views), offers a number of classes which are free to guests (schedule here). I did a morning yoga-pilates hybrid class which made for a good start to the day.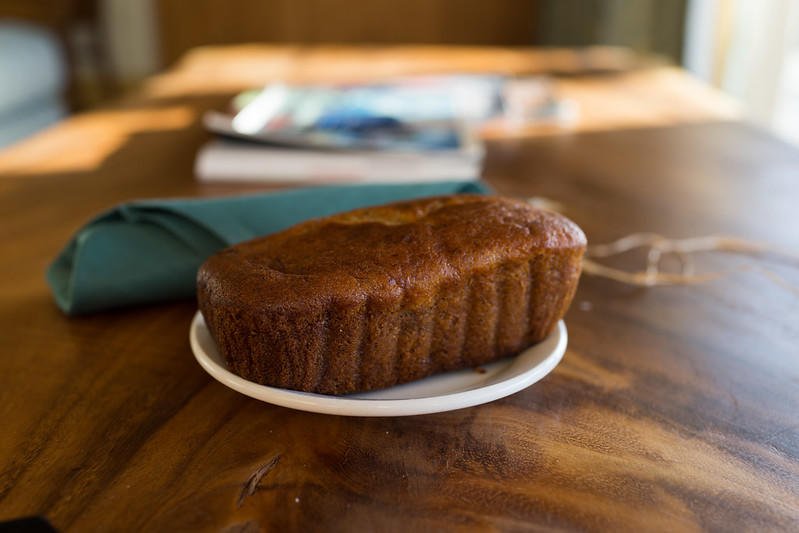 The banana bread!
Travaasa Hana: Insider Tips
There will be a loaf of Travaasa's homemade banana bread in your cottage upon check-in. You'll love this! Hawaii is famous for banana bread (every family has their secret recipe), and the one at Travaasa Hana is excellent.
Upon booking, you need to decide if you want to book an a la carte stay or an all inclusive stay. Do a la carte if you're planning to explore other parts of Hana. Do inclusive if you're not planning to leave the property.
The hotel is not located on the beach, but you can easily access Red Beach (short walk) or other beaches (short drive).
The hotel also offers several fun workshops (see schedule here) throughout the week such as pole fishing, lei making, and 'ukulele classes.
Travaasa Hana: Info
Travaasa Hana | 5031 Hana Highway, Hana, HI 96713 | 808-248-8211 | travaasa.com/hana
Room rates start at $525 per night (or $775 per night for all-inclusive)