Kulolo is a super good Hawaiian dessert made from taro, coconut, and sugar. It has a texture like pudding crossed with fudge. Eat it at room temperature (or warm, with ice cream!) You can find kulolo all over Hawaii, but it is most famous in Kauai.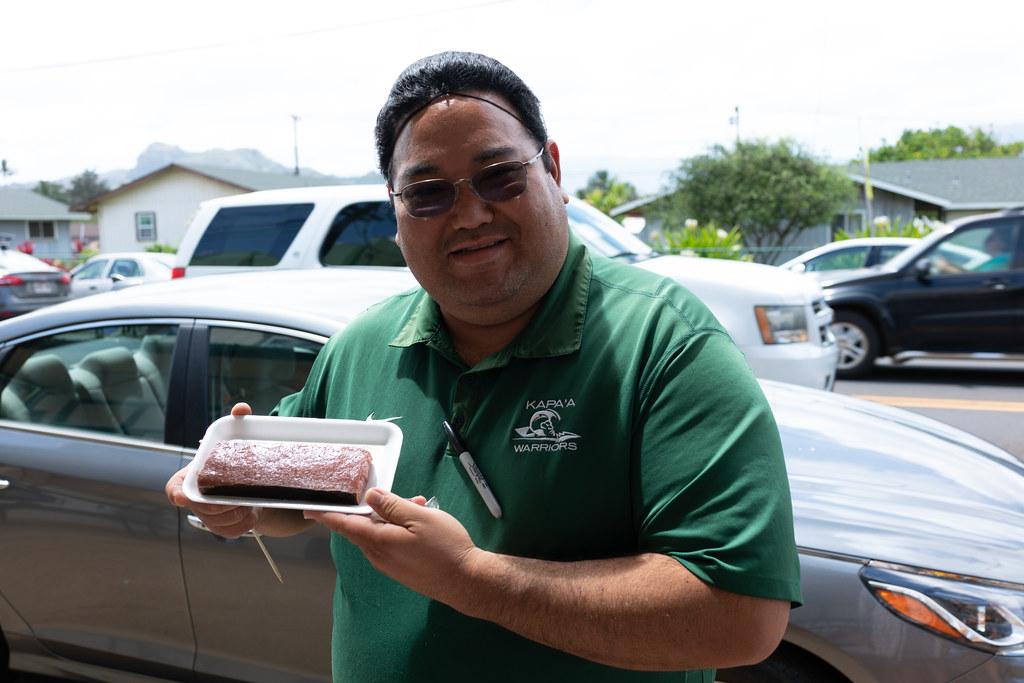 Kulolo from Pono Market (they carry kulolo from Kapaa Poi Factory)
Ok, kulolo!
It's fun to have an audience in mind when you write blog posts. Is this post for a friend who eats kulolo almost every day? (I have a friend who does that.) Or is this post for a friend like Jee. Jee lives in NYC and has not yet visited Hawaii (come soon, Jee!), but we chat often about all the food I eat in Hawaii.
I'm going to go with the latter because……